If you are new here, please enter some giveaways, read a review, and grab my event button! You aren't going to want to miss this event! Great products!
Thanks for stopping by, and I look forward to getting to know you! :)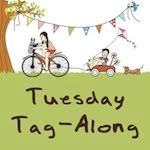 Don't forget to thank a member of our
MIL
ITA
RY!